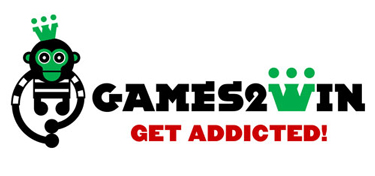 Adobe AIR Programmer
About Games2win:
Games2win is one of the largest casual mobile gaming companies in the world. We own over 50 proprietary mobile games with over 65 million downloads and an extremely strong DAU and MAU user base (80% outside of India). All our game downloads are generated organically, without ANY advertising support or paid installations.
G2W is the publisher of global hit titles such as Parking Frenzy, The "Fab Designer" series, Fashion Diva, Detective Byomkesh Bakshy, Dating Frenzy and many other games. Parking Frenzy is ranked #1 on the US iTunes App Store (free app & game) & Power Cricket T20 is ranked #1 in the India Sports category. Almost all of our Mobile Games have reached top app store ranks.
Top investors such as Clearstone Venture Partners, Nirvana Venture Advisors and Silicon Valley Bank have funded G2W. The founders of G2W Inc. are AlokKejriwal – a Serial Entrepreneur and Mahesh Khambadkone – an Online Gaming Specialist.
To know more about us, visit us at:
Games2win – Google Play Store
Games2win – iTunes
Games2win – Website
Position: Adobe AIR Programmer
Based in: Mumbai
Reporting to: Ramesh Poreddy – Sr. Flash Programmer
What do you need to do? (Role and Responsibilities)
The candidate should:
You will work with the project management and creative departments to deliver exciting Adobe AIR based games for Android, iOS and Kindle platforms
You must be good with problem solving, time management and teamwork
You should be able to understand and write the code in ActionScript 3.0 with great attention to delivering a rich user experience
Who could you be? (Experience and Background)
Someone with 2-3 years experience with Flash game development
Past experience of building 2-3 mobile games using Adobe AIR
Understanding of and exposure to ActionScript-3.0
Experience in Adobe AIR based mobile games is a big plus
Good knowledge of CPU / Memory optimization
Strong analytical and troubleshooting skills
A basic knowledge of Flash graphics and animation tools
A fiery passion for computer/mobile games
Ability to meet deadlines
Knowledge and Skill
Flash
ActionScript 2.0/3.0
Educational Qualification:
Graduate/Diploma Degree holder in any field
Remuneration
We will reward top talent with very competitive salaries as per the industry norms.
*Note: We don't want people to join us just for better salaries. We don't bribe people to join us. Instead, we want people to join us for the love of what we do and the opportunity to shine professionally!
Growth and Prospects:
This is a huge opportunity for someone who wants to associate themselves with GAMING as an industry and wants to learn how to scale a start-up to a large business. The scope to experiment, innovate and pioneer ideas and concepts will be enormous. Building a large consumer entertainment destination with worldwide acclaim is our goal and this brings considerable technical challenges and opportunities not faced in other domains.
Next Steps:
If the role interests you, then we have a small assignment for you to work on:
Please view the below link & carefully read through the test brief.
https://drive.google.com/drive/u/0/folders/0B7anOGd-ExQ-SGpyNFU4aU9lQkk
Best of Luck!
Send your updated resume along with the above mentioned test assignment and expectations  to: hr@games2win.com
(Note – We don't want to receive your application without your completed assignment)
Click here to download the job profile