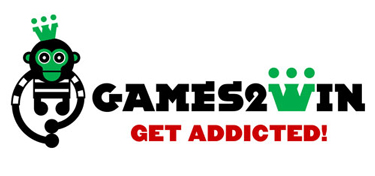 2D Artist (Illustrator-Animator)
About Games2win:
Games2win – Based in Mumbai and San Francisco is a gigantic casual games business, operating across a global footprint, leveraging its own & partner IP to create an entertaining gaming experience.
The Company has clocked over 115 million game downloads across the iTunes, Android, Windows and Kindle platforms. Some of our games – Driving Academy, Parking Frenzy, High School Driving Test, Friends Forever, Fab Tattoo Design Studio & Fashion Diva have topped the global app charts. We own over 50 proprietary mobile games and an extremely strong DAU and MAU user base (80% outside of India).
Top investors such as Clearstone Venture Partners, Nirvana Venture Advisors and Silicon Valley Bank have funded G2W. The founders of G2W Inc. are Alok Kejriwal – a Serial Entrepreneur and Mahesh Khambadkone – an Online Gaming Specialist.
To know more about us, visit us at:
Games2win – Google Play Store
Games2win – iTunes
Games2win – Website
Position: 2D Artist (Illustrator-Animator)
Based in: Mumbai
Reporting to: Art Director
Experience Required:Minimum 3-4 years in animations/gaming industry.
What do you need to do? (Role and Responsibilities)
Candidates will be responsible for creating art assets and animations for 2D mobile games.
Candidates need to create 2D characters and art assets for our games.
Candidates should be able to create 2D background scenes and props
Candidates must also to be able to create 2D character animations in Flash
Who could you be? (Background, Experience, Skills)
 An illustrator with strong character illustration skills:
Have an overall aesthetic sense of graphic and design.
Have the ability to work in a fast-paced environment.
Educational Qualification:
Fine Arts Graduate from a reputed art schools like:
Sir J.J. Institute of Applied Art (Mumbai)
Rachana Sansad (Mumbai)
L.S. Raheja College of Fine Arts (Mumbai)
SNDT College (Mumbai)
Bharati Vidyapeeth's College of Fine Arts (Pune)
Goa College of Art (Goa)
Govt. College of Fine Art (Chennai)
Remuneration:
We will reward top talent with very competitive salaries as per the industry norms.
*Note: We don't want people to join us just for better salaries. We don't bribe people to join us. Instead, we want people to join us for the love of what we do and the opportunity to shine professionally!
Growth and Prospects:
This is a huge opportunity for someone who wants to associate themselves with GAMING as an industry and wants to learn how to scale a start-up to a large business. The scope to experiment, innovate and pioneer ideas and concepts will be enormous. Building a large consumer entertainment destination with worldwide acclaim is our goal and this brings considerable technical challenges and opportunities not faced in other domains.
Next Steps:
If the role interests you, then we have a small assignment for you to work on:
Characters specifications:
Zara or H&M? Cafe Coffee Day or Starbucks? Pick any 1 set of brands and tell us
which one do you like and why?
Submission:
Submit the assignment within 2 days. Characters should be fully colored and in the vector format.
 This assignment will be used in our projects, only if candidate gets hired at Games2win.
Best of Luck!
Send your updated resume along with the above mentioned test assignment and expectations to: hr@games2win.com
(Note – We don't want to receive your application without your completed assignment)
Click here to download the job profile