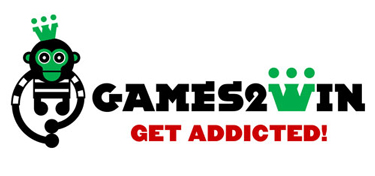 Job Description for Art Director
Position: Art Director
 Based in: Mumbai
 Reporting to: Alok Kejriwal – CEO
Experience required: Someone with 8 to 10 years of work experience
What do you need to do? (Role and Responsibilities)
You must excel at Art, have International Art sensibilities and be able to:
Conceptualize varied art styles for our mobile games
Research, reference and then develop the overall look or style of our games
Work closely with the product managers, developers and game designers to understand the art production requirement and timelines
Recruit, train and direct team members to create high quality graphics, UI and 3D artwork for our games
Constantly play and benchmark top games for inspiration and understanding of best practices used in the gaming domain
Inspire the team of artists to create world-class art
Who could you be? Background and Experience:
You should be an art graduate from a respected Institute
You should have 8 to 10 years of total experience in 3D-Modelling, Texturing, Lighting, graphic design with a focus on digital and interactive media, of which 3 to 4 years consists of Art direction experience (a Mobile Gaming background will be preferred)
You should have exposure to creative sites like Behance, Deviant Art, Pinterest, etc.
Knowledge of lighting and shaders in Unity 3D.
Capability of integrating 3D art and assets in Unity Engine.
Ability to manage multiple projects, set priorities and meet deadlines.
Must be proficient with Maya, 3D Max and Photoshop
You need to be highly creative with a thorough understanding of the latest art trends
You must be able to relate with the emotion of the game and understand the audience for the games
You must have a passion for mobile games, and should be playing iTunes or Android games on a regular basis. If you don't play mobile games, don't apply.
Educational Qualification:
Fine Arts Graduate from a reputed art school like:
Sir J.J. Institute of Applied Art (Mumbai)
Rachana Sansad (Mumbai)
L.S. Raheja College of Fine Arts (Mumbai)
SNDT College (Mumbai)
Bharati Vidyapeeth's College of fine Arts (Pune)
Goa College of Art (Goa)
Govt. College of Fine Art (Chennai)
 Next Steps:
If this opportunity excites you:
Play our game Driving Academy 2018 and suggest 3 Improvements for the 3D Art of the Game.
Send your updated resume along with the above-mentioned test assignment to: hr@games2win.com