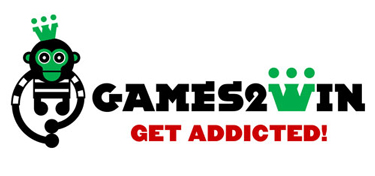 Assistant Manager – HR

About Games2win:
Games2win is one of the largest casual mobile gaming companies in the world. We own over 50 proprietary mobile games with over 125 million downloads and an extremely strong DAU and MAU user base (50% outside of India). All our game downloads are generated organically, without advertising support or paid installations. Most of our games have notched top ranks on App stores. Read more about the Company here.

To know more about us, visit us at:
Games2win – Google Play Store
Games2win – iTunes Store

Position: Assistant Manager – HR
Based in: Mumbai
Experience : 3-5 years
Reporting to: Sufian Ahmed – Head – Human Resources.
What do you need to do? (Role and Responsibilities)
Recruitment Operations
• Adept in identifying Talent and uphold the process for Talent acquisition
• Responsible for end to end recruitment process for all levels including Junior, Middle & Leadership Level mandates
• Using various techniques of hunting apt profiles such as Portals, Social Networks, Headhunting & Mapping companies
• Branding of vacancies in Social Media, Job Portals and Networks to amass desirable applicants
• Building University Relations & Campus Hiring – Responsible for establishing and strengthening corporate relations with Top Colleges
• Screen Internal Job applications received on the emails and select the right and readily available talent
• Creating a talent pipeline for critical & key mandates which might be required on a regular basis talent pipelining
• Ensure smooth transition for selected-candidates by facilitating onboarding process documentation
Employee Engagement
• Successful Planning, organizing and executing team building sessions
• Celebration of birthdays, anniversaries and other reward and recognition activities on the last Friday of the month
• Conduct Monthly engagement sessions
• Reward & Recognition Framework
• Grievance handling
Employee Relations
• Address to employee queries on regular basis, ensure prompt resolution of employees so as to maintain cordial management – employee
• Handling generalist HR and Activities execution of promotion, transfer, appointment, increment, relieving etc.
MIS
• Preparation of Organizational Chart, & amending the same from time to
• Maintaining records of personal files of staff
• HRMIS
To do so, you should have:
• An HR professional who has worked in a digital media domain in India.
• Must have knowledge of Microsoft Office, Word, Excel, PowerPoint, Outlook, and Payroll Systems and Reporting.
• Must be detail-oriented, organized, timely and efficient at all office tasks.
• Must have excellent written and verbal communication skills (beyond HR jargon!)
• Essentially, a "people's person".
Educational Qualification:
BA – Psychology/Sociology specification in HR desirable – PG or MBA in HR (Preferred)
Remuneration
As a practice, we have typically matched candidates with their existing salary packages and throw in lucrative performance incentives; and of course ESOPs.* The idea is to make you take an ownership role and then provide additional compensation on performance.
Note that we do not want people to join us just for a better salary. We don't bribe people to join us. Instead, we want people to join us for the love of what we do and the opportunity to shine professionally!
Growth and prospects
This is a dream job for anyone who is passionate about human resources and can help implement an innovative and win-win HR practice at Games2win – A Company that is clearly the leading mobile games Company in India.
Next Steps
If this role interests you, then we have this specific homework for you:
1: Recruitment
a) Understanding of the Job profile – Create JD for below mention roles for gaming industry (do some research understand the profile)
• Technical Artist
• Graphic Designer
• Game Designer
• HR Executive
• Unity Developer
b) Talent Sourcing
Source 5 relevant profiles through LinkedIn for each job role mentioned above (you don't need to connect with them just share the link to their profile)
2: Write up
A write-up on best HR practices in the gaming industry and why would you like to work with games2win.
All the Best!
Send us your thoughts with your introduction and expectations to: hr@games2win.com