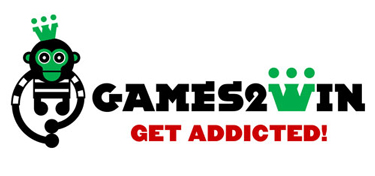 Digital Media Sales Manager
About Games2win:
Games2win – Based in Mumbai and San Francisco is a gigantic casual games
company, operating across a global footprint, leveraging its own & partner IP to create
an entertaining gaming experience.
The Company has clocked over 120 million game downloads across the iTunes,
Android, Windows and Kindle platforms. Some of our games – Driving Academy,
Parking Frenzy, High School Driving Test, Friends Forever, Fab Tattoo Design Studio &
Fashion Diva have topped the global app charts. We own over 50 proprietary mobile
games and an extremely strong DAU and MAU user base (80% outside of India).
Top tier investors such as Clearstone Venture Partners, Nirvana Venture Advisors &
Silicon Valley Bank have funded G2W. The founders of G2W Inc. are Alok Kejriwal –
serial entrepreneur and Mahesh Khambadkone, an online gaming specialist.
Koimoi:
Koimoi.com is a 2win group Entertainment Portal devoted to providing authentic
Bollywood news, box-office reports and film reviews. We are one of the fastest growing
Bollywood sites of India with a monthly traction of over 5 Million monthly visitors on
mobile and desktop web.
Position: Digital Sales Manager
What do you need to do? (Role and Responsibilities)
To represent and sell our digital inventory comprising
In-game video and banners across all our mobile games (100 million monthly
impressions in India)
Mobile web and desktop banners, interstitials and special ad units on koimoi.com (70 million monthly impressions in India)
Acquire Sponsorships, branding deals leveraging our games and digital assets.

What's the opportunity?
With our quantum and diversity of games and inventory, we are seeking a laser focused revenue-oriented individual who will be able to capture significant revenues from advertisers and brands in the India market.
The Candidate would understand the online advertising market and technologies involved, the mechanics of various campaigns (CPM, CPC, CPA, CPL) and how to track and measure efficiency and also deliver ROI to our clients.
Working towards achieving the CPM& revenue goals defined by the management team, the candidate would optimize the combination of advertisements sold, and constantly seek means to optimize yield, by way of reaching out to new advertisers (direct and via ad agencies),actively engaging in business development for partnering with new clients and also exploring new ways of generating revenues via Gaming & Bollywood as a platform
Based in – Mumbai (Travel across the metro's is anticipated)
Experience – Someone who has:
Been in the Internet media sales function (publishers, ad networks, etc.) business for the past 5 years at least. An analytical bent of mind with a fluency of English and ability to communicate crisply and clearly.
Had prior achievements of improving yield and growing & fostering direct client relationships.
Understands mobile apps.
Reporting : Tejas Shah, Head of Revenue & Distribution.
Role & Responsibility:

Understand, optimize and package our ads and content inventory.
Work with ad agencies, internal sales team and direct customers to run successful, measurable campaigns.
Create a very aggressive 'outreach' program that will pitch our network to advertisers, brands, agencies and intermediaries for direct sales.
Where necessary, coordinate with development, creative and programming teams to define these measurable campaigns.
Manage weekly and monthly reporting and tracking, flagging issues for internal stakeholders and report metrics appropriately.
Analyze and report program performance; provide results and recommendations for improvement and new programs.CompensationWe would reward top talent with very competitive salaries and network revenue-based incentives, as well as stock options in the business.
Growth and prospects:
This is a huge opportunity for someone who wants to be associated with Digital Entertainment as an industry and be responsible for scaling up a start-up venture to a large business. The market is poised for immense growth and the candidate can look forward to a long term growth curve in this industry.
The candidate can vertically grow to being a Director in the Company as he/she scales up.
Next Steps
Download our game "Driving Academy India" on Android / iTunes and advise us what revenue opportunities can you deliver to a game like this (or to the entire portfolio of our games)
Spend time on http://koimoi.com on your mobile (Mobile web) and suggest potential advertisers and agencies you could win business from for this portal.
Best of luck!
Send your thoughts to hr@Games2win.com
Click here to download the job profile