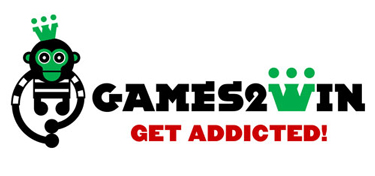 Fashion Consultant for Dress Up Games

About Games2win:
Games2win is one of the largest casual mobile gaming companies in the world. We own over 50 proprietary mobile games with over 65 million downloads and an extremely strong DAU and MAU user base (80% outside of India). All our downloads are generated organically, without ANY advertising support or paid installations.
G2W is the publisher of global hit titles such as Parking Frenzy, The "Fab Designer" series, Fashion Diva, Detective ByomkeshBakshy, Star Fashion Designer and many other games.Some of our games like Parking Frenzy – ranked #1 on the US iTunes App Store (free app & game) & Power Cricket T20 ranked #1 in India Sports. Almost all of our Mobile Games have hit top app store ranks.
Top investors such as Clearstone Venture Partners, Nirvana Venture Advisors and Silicon Valley Bank have funded G2W. The founders of G2W Inc. are Alok Kejriwal – a Serial Entrepreneur and Mahesh Khambadkone – an Online Gaming Specialist.

To know more about us, visit us at:
Games2win – Google Play Store
Games2win – iTunes Store
Games2win – Website
Based in: Mumbai
What do you need to do? (Role and Responsibilities)
Our "Dress Up" games are very popular amongst the Tween, Teen and Young Girl Adults predominantly in the USA and Top European Countries. For these games, we want you to:
Be our Fashion Guide, Guru and Mentor! Tell us what is trending, what's hot; what's not, what's making young girls all over the world go crazy. The insights we need are not just for clothes, but also for accessories, clothes, bags, imitation jewelry, tattoos and all things girls like!
Be very digitally savvy. We would need you to send us links, instagrampics, tweets, blog pictures etc as reference links. We make mobile games for young girls who are constantly on their phones and you will need to really understand their frame of mind.
We will want you to visit our office in Tardeo – South Mumbai to meet with our Product Managers and Artists and discuss new concepts and ideas with them.
Understand the challenges of translating ideas into small mobile screens and hence be innovative and inventive in suggestions & ideas.
Be a Fashionista! Create so much excitement with our games that our consumers actually ask to buy the content featured in our games!

Who could you be? Background and Experience:
A person from the Fashion Industry either by education or experience or both.
Someone who plays smartphone games and is very comfortable with apps and social media such as Instagram, Twitter, etc.
An avid reader of fashion blogs, e-magazines, fashion websites etc.
A person who can motivate a team of young Game Designers and Artists by his/her authority and depth of knowledge of fashion and trends.
You must have diverse fashion interests, ranging from clothes, accessories, bags, shoes, all things fun and trendy!
It would be awesome if you have your own blog or digital fashion destination
Please note that we are predominantly focused on global markets. 85% of our audience is from the USA, EU and Rest of the World. Hence you must have a Globally relevant fashion outlook.
Educational Qualification:
A Graduate with impeccable English and excellent communication skills. Any degree in Fashion or related profession would be a great advantage.
Growth and prospects:
This is a huge opportunity for someone who wants to be associated with Digital Entertainment as an industry and enjoy being part of the Business of the Future! After all, we are creating the next Digital Barbie and you can be a part of the dream team that executes it.
Remuneration:
We think of this as a part time consulting role & compensation can be mutually discussed.
Next Steps:
If this opportunity excites you:
Play 2 of our games – Star Fashion Designer and Fashion Diva (iTunes or Android).
Tell us what how you would contribute to the updates of these games? What would you like to add in terms of content, themes, chapters and extensions?
If you had the chance to build a brand new game, what would you create? What theme or trend would excite you?
Best of luck!
Send us your thoughts with your introduction and expectations to: hr@games2win.com