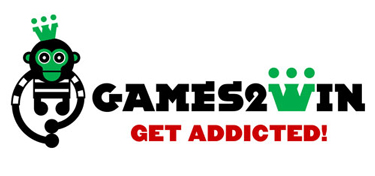 Game Designer

About Games2win:
Games2win is one of the largest casual gaming companies in the world and features in the top gaming Companies of the world. We own over 50 proprietary mobile games with over 61 million downloads and an extremely strong DAU and MAU user base (80% outside of India). All our game downloads have been generated organically, without ANY advertising support or paid installations.
Some of our games include Parking Frenzy – ranked #1 on the US iTunes App Store (free app & game) & Power Cricket T20 ranked #1 in India Sports. Almost of our Mobile Games have hit top app store ranks.
Top tinvestors such as Clearstone Venture Partners, Nirvana Venture Advisors and Silicon Valley Bank have funded G2W. The founders of G2W Inc. are Alok Kejriwal – a serial entrepreneur and Mahesh Khambadkone – an online gaming specialist.
Position: Game Designer 
Based in:  Mumbai
What do you need to do? (Role and Responsibilities)

The candidate should:
Work closely with the Product Manager in conceiving and creating game ideas.
Be able to design in-depth and structured Game Design Documents using the best practices available in the industry. Provide with ample and correct references/guidelines in the document for the art and development teams. Constantly update oneself and the game design/product teams with new innovations in game design practices.
Work with the Product Manager and analytics team in understanding the game update cycle and requirements, and create the necessary design documents accordingly.
Involve activelyduring the production phase and work with the creative, art, development & QC team to assess that the design objectives are being fulfilled.
Be adept at Level Design for different types of games as per the requirement.
Design missions and prototype different gameplay variations during production, playtest them and take feedbacks.
Create user friendly controls which are easy to master; for touch-screen mobile platform.
Constantly play and research other games for ideas regarding smart game design.
Who could you be? (Experience and Background)
At least 2 years of experience in designing games for iOS / Android.
Experience on working with F2P games.
Experience with creating game design documents from concept briefs. This would include defining game rules, level progression, and defining the user-interface in the game.
We are seeking someone with strong Game and Level Design knowledge.
Ready to explore any given game genre at any time as per the requirement.
A passion for casual and mobile games, and should be playing iOS or Android games on a regular basis.
Fresher can also apply if you think you are up to the task,
Knowledge and Skill
Good Communication Skills.
Good English Writing Skills and presentation skills: It is really important that your design and documents are conveyed to the readers.
Skill to create easy and clear game flow and UI flow.
Knowledge about successful games in the mobile games market, what is currently trending and know-how about design elements that made those games successful.
Should be able to relate with the emotion of the game and understand the game audience.
Any art or technical skills will be an added bonus.
Educational Qualification
Graduate/Diploma Degree holder in Game Designing or any other equivalent educational background.
Remuneration:

As a practice, we have typically matched candidates with their existing salary packages and throw in lucrative performance incentives; and of course ESOPs.*
Note that we do not want people to join us just for a better salary. We don't bribe people to join us. Instead, we want people to join us for the love of what we do and the opportunity to shine professionally!
Next Steps: 
If the role interests you, then we have test assignments for you to work on:
Please note the following before starting the test:
All sections below must be attempted.
The final deliverable file must be in .doc and .xls formats only.
We advise you not to rush through the test, but ensure to complete with quality and with clocked hours.
This test has been designed to be a short test and is not intended to be done over several days.
The completed files must be delivered on/or before 7 days from the date of test mail.
No delays allowed.
Please write all your answers in bullets, clearly and to the point. Keep it crisp.
Please ensure you have understood the Test requirements clearly, for any doubts or clarifications please feel free to mail us back.
Our hiring decision is entirely based on your success in this test.
We wish you all the best.
SECTION A: CREATIVITY AND LEVEL DESIGN:
Please download our Driving game from:
iTunes App Store (iOS) OR Google Play Store ( Android )
Design 3 Levels for this game.
You will be designing the levels from a top-down view. (Please keep the file formats to png)
Design the levels for any one of the existing chapters or for a new chapter entirely.
Each chapter has a different driving experience. The levels should reflect this experience.

g. License Test is more about precision driving whereas City Driving experience is about driving in city roads among traffics and following traffic rules.
Assets already present in the game can be reused –

AI Traffic
Traffic Cones
Parked Cars
Barriers
Barrier Gates
Traffic Signals
Road Signs

The level can have one or multiple parking spots.
The map needs to be clean and understandable. Have a proper legend for your map.
SECTION B: LOGIC
Please Download our Fashion Designer game from:
iTunes AppStore (iOS)  Or Google PlayStore (Android) 

Why do you think Star Fashion Designer by Games2Win is a success?

Add a new Mode for an update to this game which you think will increase the player engagement and replay value of the game. Give your reasoning?
SECTION C: TECHNICAL
Please Download our Gully Cricket game from:
iTunes AppStore (iOS)  Or Google PlayStore (Android)
 Create a concept note for Gully Cricket game by playing the game. Please include a game flow chart, along with your representation of scoring understood by playing the game.
SECTION D: ANALYTICS & PROBLEM SOLVING
For this section refer the below shared data of the game High School Driving Test.
Note: We suggest you play the game thoroughly for a better understanding.
Chapters (Table – 1) – Study the user flow data of each chapter and explain the user engagement per chapter. How will you increase the engagement from what it is now?
Based on these numbers, what type of levels or chapter would you choose for the next update?
Levels (Table – 2) – Shared with you is the user behavior of the first 10 Levels of the Road Signs chapter. Play the levels and then analyze the numbers. Give us your insight on the levels and explain in detail what changes would you make for a better engagement.
Table – 1
CHAPTER DATA
Chapters
Req. Stars
Users per Chapter
Frequency
Game Start
100.00%
7.09
License Test
Open
83.36%
2.81
Parking Garage
40
28.02%
2.89
Car Control
80
19.89%
2.93
Road Signs
80
24.82%
3.29
City Driving
120
15.45%
2.71
Snow
160
12.17%
2.34
Rain
200
6.79%
2.19
Free Drive
90
9.11%
6.96
Table – 2

LEVEL DATA OF ROAD SIGNS CHAPTER

Levels
User Drop-off (from 'X' users who started. No. of users get deducted from the remaining users)
Gameplay Frequency
 Level 1
-4.69%
1.5
 Level 2
-12.11%
2.31
 Level 3
-3.37%
1.53
 Level 4
-2.45%
1.66
 Level 5
-4.02%
1.65
 Level 6
-2.00%
1.51
 Level 7
-3.53%
1.41
 Level 8
-8.34%
1.9
 Level 9
-1.95%
1.33
 Level 10
-3.48%
1.69
Best of Luck!
Send your updated resume along with the above mentioned test assignment and your expectations to hr@games2win.com
Click here to download the job profile