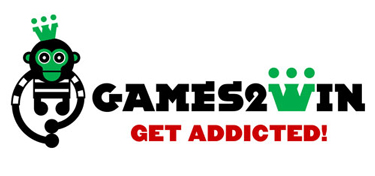 Job Description for Senior Game UI Artist
About us
Games2win is one of the largest casual mobile gaming companies in the world. We own over 50 proprietary mobile games with over 150 million downloads and have an extremely strong daily and monthly active user base. Games2win is the publisher of global hit titles such as Driving Academy, Stories for Friends, International Fashion Stylist, Parking Frenzy, High School Driving Test, and many other hit games. Some of our games such as Parking Frenzy have ranked #1 on the US iTunes App Store (free app & game). Power Cricket T20 is ranked #1 in the India Sports category. Almost all of our Mobile Games have hit top app store ranks.

Top investors such as Clearstone Venture Partners, Nirvana Venture Advisors and Silicon Valley Bank have funded G2W. The founders of G2W Inc. are Alok Kejriwal – a Serial Entrepreneur and Mahesh Khambadkone – an Online Gaming Specialist.

Play our games available on the Android and iTunes App Stores or visit us on games2winmedia.com to learn more about our Company.
Position : Senior Game UI Artist
Based in: Mumbai
What do you need to do? (Role and Responsibilities)
The candidate should be an experienced Game UI Artist with at least 4-5 years of Industry experience.

You will work closely with the Product Managers to build beautiful, user-centric, trendy and easy to understand graphics for game interfaces.

You will also need to communicate with the game design and development teams to ensure your visual designs meet the necessary creative and technical requirements.
Who could you be? Background and Experience:
Well-versed with Adobe Flash, Adobe Illustrator and Adobe Photoshop

4-5 years of professional experience designing for games and/or interactive media

Significant experience with mobile games and apps.

UI experience for the apps in the category of fashion, travel, sports, finance, automobiles, etc will be valued.

Drawing and Illustration skills will be an added advantage.

Candidate should have an in-depth understanding of game front-end UX flow and HUD systems.

Should be able to conceptualize, present and execute ideas on schedule.

Ensure that the UI supports the overall game design and art style.

Actively participate in technical and artistic problem solving.

Possess a strong graphic design background and understanding of design principles

Demonstrate understanding of game aesthetics and branding requirements.

Have a passion for games and interactive media.

Have expert knowledge & the ability to quickly prototype in Illustrator, Photoshop, and Flash.

A strong portfolio of UI / Visual Design that shows:

Strong and appropriate use of color

Understanding of composition, grid and typography

Ability to create iconography that matches a thematic look and feel

Ability to work under pressure in a timely manner, without sacrificing quality

Ability to develop and iterate on design concepts based on feedback.

Ability to craft wireframes, then set the art up in the game engine for the engineers to make functional.
Educational Qualification:
Fine Arts Graduate from a reputed art school like:

*Sir J.J. Institute of Applied Art (Mumbai)

*Rachana Sansad (Mumbai)

*L.S. Raheja College of Fine Arts (Mumbai)

*SNDT College (Mumbai)

*Bharati Vidyapeeth's College of fine Arts (Pune)

*Goa College of Art (Goa)

*Govt. College of Fine Art (Chennai)
Future prospects :
This is a huge opportunity for someone who wants to be associated with the Mobile Entertainment industry and build a meaningful career in Digital Technology.
Next Steps:
if this job interests you, then download and play our game "Interview Academy"
Android game link – https://play.google.com/store/apps/details?id=com.games2win.interviewacademy&hl=en
As a Graphic Artist, please :  Re-create 2 screens of the following game assets (1st screen –  Game Icon, intro, end screen and 2nd screen – Dress your avatar) as your improvement idea and send them to us.
Best of Luck!
After you have done the assignment, please send it along with your CV to : hr@games2win.com