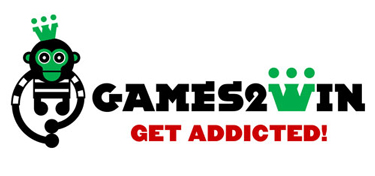 Graphic Artist
About Games2win:
Games2win – Based in Mumbai and San Francisco is a gigantic casual games company, operating across a global footprint, leveraging its own & partner IP to create an entertaining gaming experience.
The Company has clocked 110 million game downloads across the iTunes, Android, Windows and Kindle platforms. Some of our games – Parking Frenzy, High School Driving Test, Star Fashion Designer, Fab Tattoo Design Studio & Fashion Diva have topped the global app charts. We own over 50 proprietary mobile games and an extremely strong DAU and MAU user base (80% outside of India). All our game downloads are generated organically, without ANY advertising support or paid installations.
Top investors such as Clearstone Venture Partners, Nirvana Venture Advisors and Silicon Valley Bank have funded G2W. The founders of G2W Inc. are Alok Kejriwal – a Serial Entrepreneur and Mahesh Khambadkone – an Online Gaming Specialist.
To know more about us, visit us at:
Games2win – Google Play Store
Games2win – iTunes
Games2win – Website
Position: Graphic Artist
Based in: Mumbai
What do you need to do? (Role and Responsibilities)
You MUST excel at Art, have International Art sensibilities and be able to:
▪ Conceptualize varied art styles for our mobile games
▪ Research, reference and then develop the overall look or style of our games
▪ Work closely with the product managers, developers and game designers to understand      the art production requirement and timelines
▪ Constantly play and benchmark top games for inspiration and understanding of best
practices used in the gaming domain
▪ Conceptualize and design marketing collaterals for games.
Who could you be? Background and Experience:
▪ You should be an art graduate from a respected Institute
▪ You should have 3 to 5 years of total experience in graphic design with a focus on                  digital and  interactive media (a Mobile Gaming background will be preferred)
▪ You should have exposure to creative sites like Behance, Deviant Art, Pinterest, etc.
▪ You need to be highly creative with a thorough understanding of the latest art trends
▪ You must be able to relate with the emotion of the game and understand the audience        for the games
▪ You must have a passion for mobile games, and should be playing iTunes or Android         games on a regular basis.
Educational Qualification:
Fine Arts Graduate from a reputed art school like:
▪ Sir J.J. Institute of Applied Art (Mumbai)
▪ Rachana Sansad (Mumbai)
▪ L.S. Raheja College of Fine Arts (Mumbai)
▪ SNDT College (Mumbai)
▪ Bharati Vidyapeeth's College of fine Arts (Pune)
▪ Goa College of Art (Goa)
▪ Govt. College of Fine Art (Chennai)
Next Steps: Important
If this job interests you, then download and play our game "Food Truck Rush"
Android game link –  https://play.google.com/store/apps/details?id=com.games2win.foodtruck 
iTunes game link – https://itunes.apple.com/us/app/food-truck-rush/id1242365789?mt=8
As a graphics artist, please:
– Re-create 2 screens of any part of the following game assets (Game Icon, Introduction screen,game serving screens, end screens) as your improvement idea and send them to us.
(Ps – do not recreate the driving screens – they are in 3D mode and we do not want art inputs on the same)
Best of Luck!
Send your thoughts with your introduction and expectations to:hr@games2win.com
Remuneration: As a practice, we have typically matched candidates existing packages + ADDED on lucrative performance incentives and of course ESOP's.* *In the exit of mobile2win China to Disney, and when Nirvana Venture Funds invested into Games2win – the group has now a proven track record of demonstrating how valuable its company ESOPs can be. The idea is to make the candidate actually take an ownership role and then provide additional compensation on performance.
Click here to download the job profile