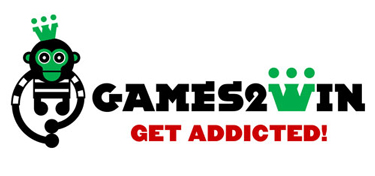 Product Manager for Mobile Cricket Games
About Games2win:
Games2win is one of the largest casual mobile gaming companies in the world. We own over 50 proprietary mobile games with over 110 million downloads and an extremely strong DAU and MAU user base (50% outside of India). All our game downloads are generated organically, without advertising support or paid installations. Most of our games have notched top ranks on App stores. Read more about the Company here.
Position: Product Manager – Mobile Cricket Games
Based in:  Mumbai 
What do you need to do? (Role and Responsibilities)

The candidate should:
Work closely with the Product Director and be in charge of the existing games (Power Cricket, Gully Cricket, World Cricket Champs etc) and the new 3D Cricket Games we are planning. Note that our top Cricket games each have 1-5 million downloads and we are looking at doubling our downloads in this category going forward.
Be completely and totally immersed in Cricket and be a die-hard lover of the sport. A regular Cricket player would be at an advantage.
Have deep experience and knowledge of Mobile Games (preferably Cricket games).
Understand UX, UI and CX and be able to direct a team of Game Designers, Artists and Programmers to create enjoyable games.
Have good knowledge of key game analytic metrics and effortlessly work with numbers and excel sheets.
Dive deep in the game metrics on a day on day basis and work towards creating maximum engagement in the game.
Constantly follow competitor games and work on constantly updating and improving our games.
Who could you be? (Experience and Background)
Have at least 4 years of experience in designing/producing/managing mobile games for iOS and Android.
A passion for casual and mobile games; someone who plays games all the time.
A product minded person who understands consumers, their psychology and what engages them!
Knowledge and Skill
Excellent knowledge of Cricket.
Excellent communication Skills.
Good English writing skills, presentation and inter personal skills.
Skill to make things simple.
Knowledge about successful games in the mobile games market, what is currently trending and know-how about design elements that made those games successful.
Educational Qualification
We are not fussy about Education.
Remuneration:

Next Steps:
If the role interests you, then complete the following tasks:
Download our Game World Cricket Champs on Android and tell us how you would better in in 3 new ways.
Tell us which is your best mobile cricket game and why.
Send your thoughts with your introduction and expectations to: