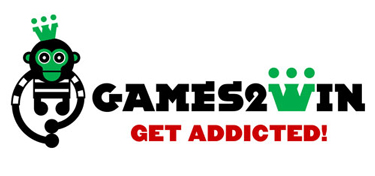 Project Co-ordinator
About Games2win:
Games2win – Based in Mumbai and San Francisco is a gigantic casual games company, operating across a global footprint, leveraging its own & partner IP to create an entertaining gaming experience.
The Company has clocked 94 million game downloads across the iTunes, Android, Windows and Kindle platforms. Some of our games – Parking Frenzy, High School Driving Test, Star Fashion Designer, Fab Tattoo Design Studio & Fashion Diva have topped the global app charts. We own over 50 proprietary mobile games and an extremely strong DAU and MAU user base (80% outside of India). All our game downloads are generated organically, without ANY advertising support or paid installations.
Top investors such as Clearstone Venture Partners, Nirvana Venture Advisors and Silicon Valley Bank have funded G2W. The founders of G2W Inc. are Alok Kejriwal – a Serial Entrepreneur and Mahesh Khambadkone – an Online Gaming Specialist.
To know more about us, visit us at:
Games2win – Google Play Store
Games2win – iTunes
Games2win – Website
Position:Project Co-ordinator — Mobile Games
Position Based in: Mumbai
Reporting to: Mahesh Khambadkone – Co – Founder & CTO
What do you need to do? (Role and Responsibilities)
As a Project Coordinator of the team, you will be responsible for releasing our games on time.  This involves scheduling all tasks that go into the production of the game.
Responsibilities include:
Being a partner to our Product Managers to ensure requirements for the game are clear and understood by all stakeholders.

Planning the delivery of each game you are responsible for : from getting game concepts approved, to conducting pre-production meets, tracking specification changes and getting the game published.  This requires time and resource management expertise.

Interacting and coordinating with Product Managers and internal production team comprising of game design, art, programming, game testing, ad-ops and analytics teams and also external vendors for completion of projects.

Escalate problem areas that can affect timelines.  This requires awareness of the production pipeline, the product goals and past experience working on mobile games.
Who could you be? (Background and Experience):  
Preference will be given to those who have worked on mobile games developed in Unity.

We are seeking someone with good communication and planning skills.

You should love playing mobile games.

You need to be comfortable with Google Docs and Excel, Word or PowerPoint.  Experience with MS Project / JIRA and Mantis / other online bugtracking software is preferred.

You should have the ability to work well under pressure and manage multiple tasks simultaneously.

Educational Qualification:
Any Bachelor's degree from a recognized college.

You must have industry references of living people.
Remuneration:
Games2win likes to meet candidates and then offer them compensation on the basis of their experience and passion.
As a practice, we have typically matched candidates with their existing salary packages and throw in lucrative performance incentives; and of course ESOPs.* (Our ESOPs are very valuable, and have proven to enrich employees)
The idea is to make you take an ownership role and then provide additional compensation on performance.
Note that we do not want people to join us just for a better salary. We don't bribe people to join us. Instead, we want people to join us for the love of what we do and the opportunity to shine professionally!
Growth and Prospects:
This is a huge opportunity for someone who wants to associate themselves with GAMING as an industry and wants to learn how to scale a start-up to a large business. The scope to experiment, innovate and pioneer ideas and concepts will be enormous. Building a large consumer entertainment destination with worldwide acclaim is our goal and this brings considerable technical challenges and opportunities not faced in other domains.
Next Steps:
If this role interests you, then we have some homework for you: Play our game Super School Driver or Star Tattoo Designer, and :
Send us the link of the game you played (we want to confirm you are comfortable searching app stores)

Imagine this game needs to be developed from scratch. Identify the various phases the game would go through, from concept to promoting the game on the appstore. Try to be as detailed as possible, identifying dependencies and approvals you believe the game will need.
○ Tip : use your common-sense and think of everything you can come up with.
○ Tip 2 : there are many, many tasks involved. One EXAMPLE is getting screenshots and gameplay videos created for publishing the game, which depends on the final game being ready with approved art.
Depict this sequence using a simple GANTT chart or an Excel, capturing each task and their dependencies.

As an added bonus, tell us how you would improve the game, and why.
Best of Luck!
Send your updated resume along with the above mentioned test assignment and expectations to: hr@games2win.com
(Note – We don't want to receive your application without your completed assignment)