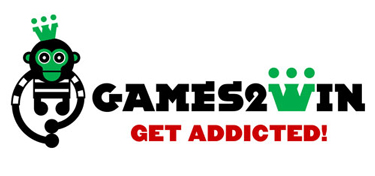 Senior 3D Artist – Generalist
About Games2win:
Games2win – Based in Mumbai and San Francisco is a gigantic casual games business, operating across a global footprint, leveraging its own & partner IP to create an entertaining gaming experience.
The Company has clocked 88 million game downloads across the iTunes, Android, Windows and Kindle platforms all via viral installs. Some of its games – Parking Frenzy, High School Driving Test, Star Fashion Designer, Fab Tattoo Artist & Fashion Diva have topped the global app charts. We own over 50 proprietary mobile games with over 88 million downloads and an extremely strong DAU and MAU user base (80% outside of India). All our game downloads are generated organically, without ANY advertising support or paid installations
Top investors such as Clearstone Venture Partners, Nirvana Venture Advisors and Silicon Valley Bank have funded G2W. The founders of G2W Inc. are Alok Kejriwal – a Serial Entrepreneur and Mahesh Khambadkone – an Online Gaming Specialist.
To know more about us, visit us at:
Games2win – Google Play Store
Games2win – iTunes
Games2win – Website
Position: Senior 3D Artist – Generalist
Based in: Mumbai
Reporting to:Sumesh Pillai – Art Director of Games2win
What do you need to do? (Role and Responsibilities)
You need to be a 3D generalist responsible for creating environment, props, characters and animations for 3D mobile games.
You will be responsible for planning 3D game pipelines, especially in Unity.
Who could you be? (Experience and Background)
Minimum 3-4 years. Candidate should currently be working in the Gaming Industry
Should have strong knowledge of 3D-Modelling, Texturing, Lighting, Rigging and Animations
Must be proficient with Maya, 3D Max and Photoshop
Experience with the process of making normal maps (transferring the high-poly sculpted detail on low-poly game objects)
Ability to manage multiple projects, set priorities and meet deadlines
Knowledge and Skill
Knowledge of 3D Modeling and Texturing is a must.
Understanding of both high-poly and low-poly modeling of 3D characters for mobile games
Knowledge of following processes are essential:

Rigging techniques
Weight painting techniques
3D texturing techniques
UV mapping techniques
Bump, specular, and normal maps
Alpha channels

Candidate should have worked on projects for both iOS and Android mobile platforms.
Candidate should know how to optimize artworks for all mobile platforms.
Along with 3D art, candidate should also have the ability to integrate the 3D animation files into Unity and tweak them as per the game requirements.
Candidate will be constantly interacting with development team, product managers and testing team, therefore the candidate should have good communication skills.
Pro-activeness and commitment is of utmost importance.
Experience in some or all of the following will be an added advantage:

Making Terrains using Unity 3D
Knowledge of lighting and shaders in Unity 3D.
Capability of integrating 3D art and assets in Unity Engine.
Ability of generating the apk and ipa builds.
Educational Qualification:
Graduate from a reputed institute
Candidates with an Art school back background would be preferred
Remuneration
As a practice, we have typically matched candidates with their existing salary packages and thrown in lucrative performance incentives; and of course ESOPs*
Note that we do not want people to join us just for a better salary. We don't bribe people to join us. Instead, we want people to join us for the love of what we do and the opportunity to shine professionally!
Growth and Prospects:
This is a huge opportunity for someone who wants to associate themselves with GAMING as an industry and scale up a startup to a large business. The scope to experiment, innovate and pioneer ideas and concepts will be enormous. Building a large consumer entertainment destination with worldwide acclaim is our goal, and brings considerable technical challenges and opportunities not faced in other domains.
Next Steps:
If the role interests you, then we have atest assignment for you:
Follow the steps below:
Download the 3D-model of GMC Yukon Car from this link
Model the dashboard view of the GMC Yukon Car as per the wireframe and image references given.
Poly-count of the dashboard view should be within 1500 tris.
Interior should be separate from exterior but properly snapped.
Steering and Back-view mirror should be separate.
Size of texture map should 512×512
Use only two materials:

Diffuse material =1
Reflective material =1

Submit the assignment in FBX format with texture files.
This assignment will be used in our projects, only if candidate gets hired at Games2win.
Best of Luck!
Send your updated resumes along with your assignment and expectations to: hr@games2win.com
(Note – we do not want to receive your application without your completed assignment)