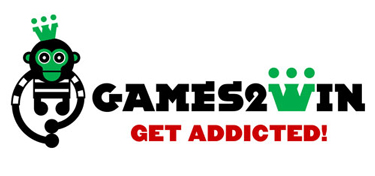 Job Description for Senior 3D Artist – Generalist
About us
Games2win is one of the largest casual mobile gaming companies in the world. We own over 50 proprietary mobile games with over 150 million downloads and have an extremely strong daily and monthly active user base. Games2win is the publisher of global hit titles such as Driving Academy, Stories for Friends, International Fashion Stylist, Parking Frenzy, High School Driving Test, and many other hit games. Some of our games such as Parking Frenzy have ranked #1 on the US iTunes App Store (free app & game). Power Cricket T20 is ranked #1 in the India Sports category. Almost all of our Mobile Games have hit top app store ranks.

Top investors such as Clearstone Venture Partners, Nirvana Venture Advisors and Silicon Valley Bank have funded G2W. The founders of G2W Inc. are Alok Kejriwal – a Serial Entrepreneur and Mahesh Khambadkone – an Online Gaming Specialist.

Play our games available on the Android and iTunes App Stores or visit us on games2winmedia.com to learn more about our Company.
Position : Senior 3D Artist – Generalist
Based in: Mumbai
What do you need to do? (Role and Responsibilities)
You need to be a 3D generalist responsible for creating environment, props, characters and animations for 3D mobile games.

You will be responsible for planning 3D game pipelines, especially in Unity.
Who could you be? Background and Experience:
Minimum 3-4 years. Candidate should currently be working in the Gaming Industry.

Should have strong knowledge of 3D-Modelling, Texturing, Lighting.

Must be proficient with Maya, 3D Max and Photoshop.

Experience with the process of making normal maps (transferring the high-poly sculpted detail on low-poly game objects).

Ability to manage multiple projects, set priorities and meet deadlines.

Understanding of both high-poly and low-poly modeling of 3D characters for mobile games

Knowledge of following processes is essential:

Rigging techniques

Weight painting techniques

3D texturing techniques

UV mapping techniques

Bump, specular, and normal maps

Alpha channels

Candidate should have worked on projects for both iOS and Android mobile platforms.

Candidate should know how to optimize artworks for all mobile platforms.

Along with 3D art, candidate should also have the ability to integrate the 3D animation files into Unity and tweak them as per the game requirements.

Candidate will be constantly interacting with development team, product managers and testing team, therefore the candidate should have good communication skills.

Proactiveness and commitment is of utmost importance.

Experience in some or all of the following will be an added advantage:

Making Terrains using Unity 3D

Knowledge of lighting and shaders in Unity 3D.

Capability of integrating 3D art and assets in Unity Engine.

Ability of generating the apk and ipa builds.
Educational Qualification:
Graduate from a reputed institute

Candidates with an Art school background would be preferred
Future prospects :
This is a huge opportunity for someone who wants to be associated with the Mobile Entertainment industry and build a meaningful career in Digital Technology.
Send your updated resume along with your portfolio link to : hr@games2win.com
Click here to download the job profile