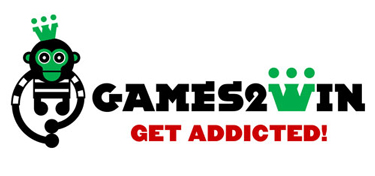 Interior Designer for Mobile Games

About Games2win:
Games2win is one of the largest casual mobile gaming companies in the world. We own over 50 proprietary mobile games with over 125 million downloads and an extremely strong DAU and MAU user base (50% outside of India). All our game downloads are generated organically, without advertising support or paid installations. Most of our games have notched top ranks on App stores. Read more about the Company here.

To know more about us, visit us at:
Games2win – Google Play Store
Games2win – iTunes Store

Based in: Mumbai
What do you need to do? (Role and Responsibilities)
Do you spend your day's googling for new trends in home decor and furnishing…..and then pinning them on the Pinterest boards? We want you to:
To spot the interior design trends globally
Use your design skills and style expertise to create repository of theme based design assets for the game
Strong sense of proportion and visual awareness to understand how pieces of a design will fit together to create the intended interior environment.
Be very digital savvy. We would need you to source links, instagram pics, blogs, pictures, etc as reference links so that we can use these references for creating assets in our games.
Create so much excitement with our games that our consumers actually ask to buy the furnishings/accessories featured in our games!

Who could you be? Background and Experience:
A person from the Interior design Industry either by education or experience or both.
Passion for decorating and home decor
Must be detail oriented with excellent organizational and time management skills
Ability to positively and constructively respond to technical and creative feedback and advancement
Someone who plays smartphone games and is very comfortable with apps and social media such as Instagram, Twitter, etc.
A person who can work with a young team of Game Designers and Artists and translate the home décor ideas into mobile game assets.
Please note that we are predominantly focused on global markets. 85% of our audience is from USA, EU and the Rest of the World. Hence you must have a globally relevant home decor outlook.
Educational Qualification:
Any degree in Interior designing or related profession would be a great advantage.
Growth and prospects:
This is a huge opportunity for someone who wants to be associated with Digital Entertainment industry and enjoy being part of the Business of the Future.
Remuneration:
As a practice, we have typically matched candidates with their existing salary packages and throw in lucrative performance incentives; and of course ESOPs.*
Next Steps:
If this opportunity excites you:
Play the game 'Design Home', Enter at least 8-10 challenges.
Define 2 challenges of your own (theme), Define the rooms the challenges will showcase
Provide pictorial references of the rooms. Define the elements that will go in the room to create the look expected (Provide reference pictures of those elements)
Please ensure that the look has to be INTERNATIONAL.
Send us your thoughts with your introduction and expectations to: hr@games2win.com
Click here to download the job profile