Games2win launches another game app on iStore, called Plain Jane DressUp. Plain Jane can be downloaded and played on iPhone, iPod Touch and iPad.
A character created by Games2win, Plain Jane's got a fashion crisis and she needs your help. Pick her outfits and make her look gorgeous for 25 occasions (levels).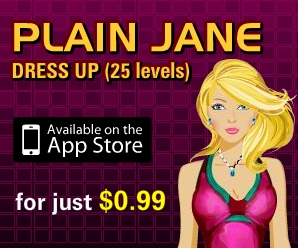 Download the app and dress-up Plain Jane now!