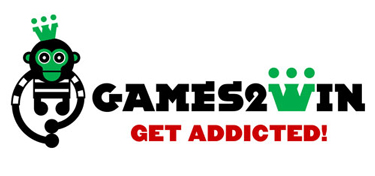 Job Description for Talent Acquisition Head
Position: Talent Acquisition Head
Based in:  Mumbai
Reporting to: CEO and HR Growth Partner
Experience required: A professional with 5 to 7 years of work experience
Who do we need?
We are looking for a full time, capable, fun, passionate member to join our team at Games2win. We require a professional with prior talent acquisition experience.
What will you need to do? (Role and Responsibilities)
Coordinate with hiring managers to identify staffing needs
Spend time understanding the position and the niche skills required
Determine the selection criteria
Source potential candidates through online channels (e.g. social platforms and professional networks) and personal networks
Plan interview and selection procedures, including screening calls, assessments and in person interviews
Assess candidate information, including resumes and contact details
Run discreet background checks
Design job descriptions and interview questions that assess each position's requirements adequately
Organize and attend job fairs and recruitment events
Foster long-term relationships with past applicants and potential candidates
Create strong talent pipelines for our company's current and future hiring needs.
Manage and run the Internship Programme including interface with interns and maintain a steady flow of interns
Who could you be? (Background & Experience)
Proven work experience as a Talent Acquisition Specialist or in a similar role
Familiarity with social media, resume databases and professional networks
Hands-on experience with full-cycle recruiting using various interview techniques and evaluation methods
Excellent verbal and written communication skills
A keen interest in the differences among various roles within organizations
Education: 
A formal degree in Human Resource is preferred. We are open to candidates with other qualifications if the What you need to do and Who could you be are a good fitment.
Next Steps: 
Write in to tanisha@games2win.com with your resume. In the cover email, do tell us a little bit about yourself, ideally something fun and quirky, after all you know how mundane it can get looking at a bunch of resumes!